Jeff Brown here, with a strange invitation for you…
You may think I'm going crazy but…
I want you to end all your memberships with me.
Instead, I want you to join me as a Partner of Brownstone Research.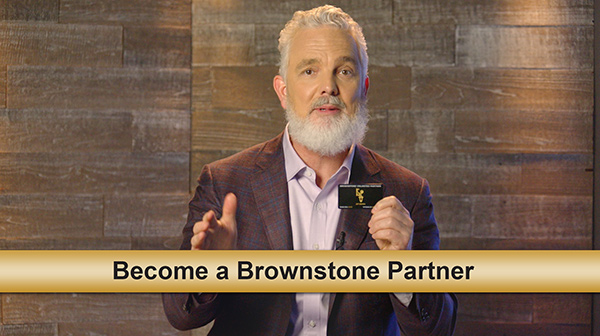 This may be an odd thing to admit…
But you are OVERPAYING for your memberships and subscriptions with me…
And since you've been one of my best and most loyal readers, I have a special surprise for you.
If you were to pay for access to all my products and services – it would cost you $37,199.
But NOT just one-time… it would cost you $37,199 – Every. Single. Year.
Instead, I'm offering you a one-time special invitation that will close on Saturday, August 6th at midnight.
You will NEVER pay a single penny more in subscriptions – ever again!
I'm serious.
Today I'm opening access for a small handful of new Brownstone Partners.
If you accept my invitation…
You could position yourself to walk away with 10-times MORE gains than what you may currently see with your subscriptions.
Because starting today you could gain access to rare opportunities 99% of my current readers have never seen before.
But I can only accept a very small group to join me as a new Brownstone Partner.
Click here to watch my personal video message with all the details.
Sincerely,
Jeff Brown
Founder, Brownstone Research
P.S. This urgent video message will be taken down on Saturday, August 6th at midnight.
To ensure our emails continue reaching your inbox,
please add our email address to your address book.
No longer wish to receive special offers from us? Click here for options.