Dear Reader,
I've forewarned of some of the biggest financial stories of the last 25 years.
In 2008, I warned readers that the U.S. housing market was on the verge of triggering a stock market crash.
In 2010, I described in near-perfect detail many events of the last decade – riots, government lockdowns, inflation – in a 77-minute video presentation called "End of America" – it's been viewed over 100 million times.
I had no plans to produce a follow-up documentary to "End of America" until recently, when soaring interest rates and inflation combined to start a chain reaction.
This series of events, that's already underway, will lead to more banks collapsing, then a culminating financial catastrophe.
Followed by a wave of violence that has no precedent in our nation's history.
How do I know?
Because every society that has had this much government spending… this much debt… this much military power – and that exploits, controls, and divides with constant propaganda always ends in revolution, war, disease, destruction… and total financial collapse: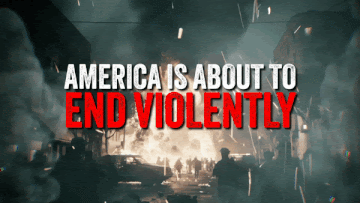 Believe me, I don't make this prediction lightly.
I'm simply following my research to its logical conclusion. That's why, before I go any further, I must warn you: What I'm going to say is controversial.
It will offend people all over the political and economic spectrum.
In fact, some powerful groups are fearful of this message, and they'll go to great lengths to discredit me. They've done it before…
Do yourself a favor. Before it's taken offline (which could happen at any time), check out this follow-up documentary to "End of America"…
I've seen in the past just how far powerful people will go to silence me.
Sincerely,
Porter Stansberry
Thank you for subscribing to DividendStocks.com's daily newsletter for dividend and income investors that covers ex-dividend stocks, new dividend declarations, dividend stock ideas, and the latest market news.
This message is a paid advertisement sent on behalf of Porter & Company, a third-party advertiser of DividendStocks.com and MarketBeat.
If you have questions about your subscription, feel free to contact our U.S. based support team via email at
contact@marketbeat.com
or leave us a voicemail at
(844) 978-6257
.
If you no longer wish to receive email from DividendStocks.com, you can
unsubscribe
.
© 2006-2023 American Consumer News, LLC dba MarketBeat.
326 E 8th St #105, Sioux Falls, SD 57103
.
United States.
Today's Bonus Content:
The single greatest medical breakthrough of all time?